Rating: 5/5
One of the best books I ever read!
The description, The emotions, The portrait of characters & The plot, all of them are blended to perfection.
The story consists of a tragedy and how the protagonist overcomes it. I never like to talk about the story as I don't want to ruin the reader of the pleasure of finding the exact plot while reading the book. (If you want, you can read synopsis on Goodreads)
I am proud to put this book on the shelf consisting the other masterpiece "The book thief", both of them encapsulated me like no book ever did.
This is the kind of book which you don't want to read in a go> If you are like me than you will take small bites just to make the book last long ! I read everyday just before bed & not for more than 30 mins because I didn't want this book to end 😦
Also, this is the kind of book, after reading which you don't feel like reading anything else for a while, All you want to do is to sit back and think about the story, about the characters & re-read the highlighted lines again & again just to relive some moments from the book again!
 Me while reading this book: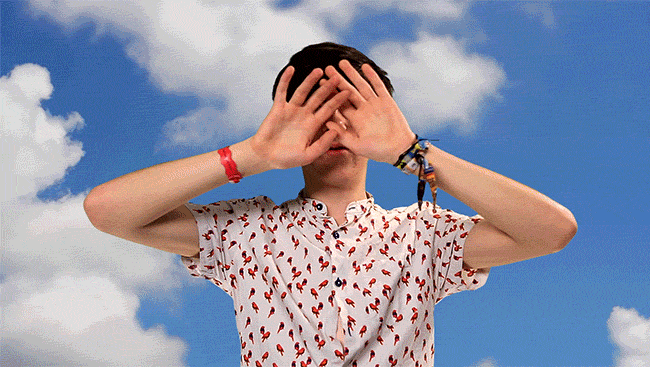 I am sure to re-read this book pretty soon.
---
 

My favorite excerpts from the book:
"Rosaleen had never had a child herself, so for the last ten years I'd been her pet guinea pig"
"I worried so much about how I looked and whether I was doing things right, I felt half the time I was impersonating a girl instead of really being one"
"The sun had baked everything to perfection; even the gooseberries on the fence had fried to raisins"
"I have noticed that if you look carefully at people's eyes the first five seconds they look at you, the truth of their feelings will shine through for just  an instant before it flickers away"
"Every living creature on the earth is special. You want to be the one who puts an end to one of them?"
---
 

My favorite Quotes from the book:
"Regret' don't help anything"
"People can start out one way, and by the time life gets through with them they end up completely different"
---
Thanks for reading the review.
I would be glad if you share your views 🙂
If you have read this book, How much did you like it? & If not, Are you planning to read it?
& Which is your favorite book, which encapsulated you nothing else!