Rating: 4/5
If you are going to start watching the Netflix series, I would advise you to read the books first!
Though this book is bigger than other 2 parts, but it is a fast read. Yet again, The lucid language does the job!
After reading two parts, we know what would happen at the start, we know the ending too, We know who is going to be the villain and still the book grabs readers attention.
I love the mysterious yet simple tone of the writer.
This whole series is written for 7-14 years old, I am 19 & still enjoy this series!
Comparing with other parts, this part is more adventurous. The kids are smarter than ever too.
All adults in this whole series are lunatic! While reading I imagine myself punching Mr. Poe and other legal guardians!
If you had read my other reviews, you must be knowing that I never ever talk about the story in review (because I myself love to get the plot only while reading the book only!), though you can always read the synopsis on Goodreads.
Hoping to read other parts soon!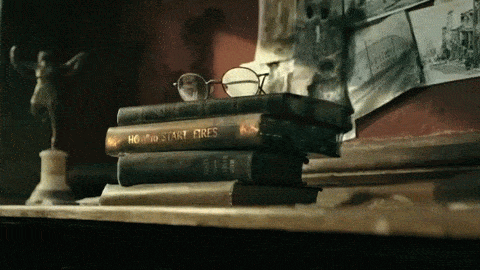 ---
Favorite excerpts from the book:
" Normally it is not polite to go into somebody's room without knocking, but you can make an exception if the person is dead or pretending to be dead "
" Violet fell against one of the bedposts and banged her knee. Klaus fell against the cold radiator and banged his foot. And Sunny fell into the pile of tin cans & banged everything "
---
I would be glad if you share your thoughts in the comment section (I love interacting with people 🙂 )
Have you read "the series of unfortunate events"?  If yes, which is your favorite part?
Have a nice day ahead!